The MapEdit product family offers a suitable module for all tasks and requirements. Below you will find an overview of the MapEdit modules.
MapEdit Professional is the link between CAD and database. You can visualize and edit your geodata from the database (e.g. Oracle, Postgres) in CAD. Various GIS recording functions are available. Use MapEdit Professional as a plug-in for third-party CAD systems or as a complete solution.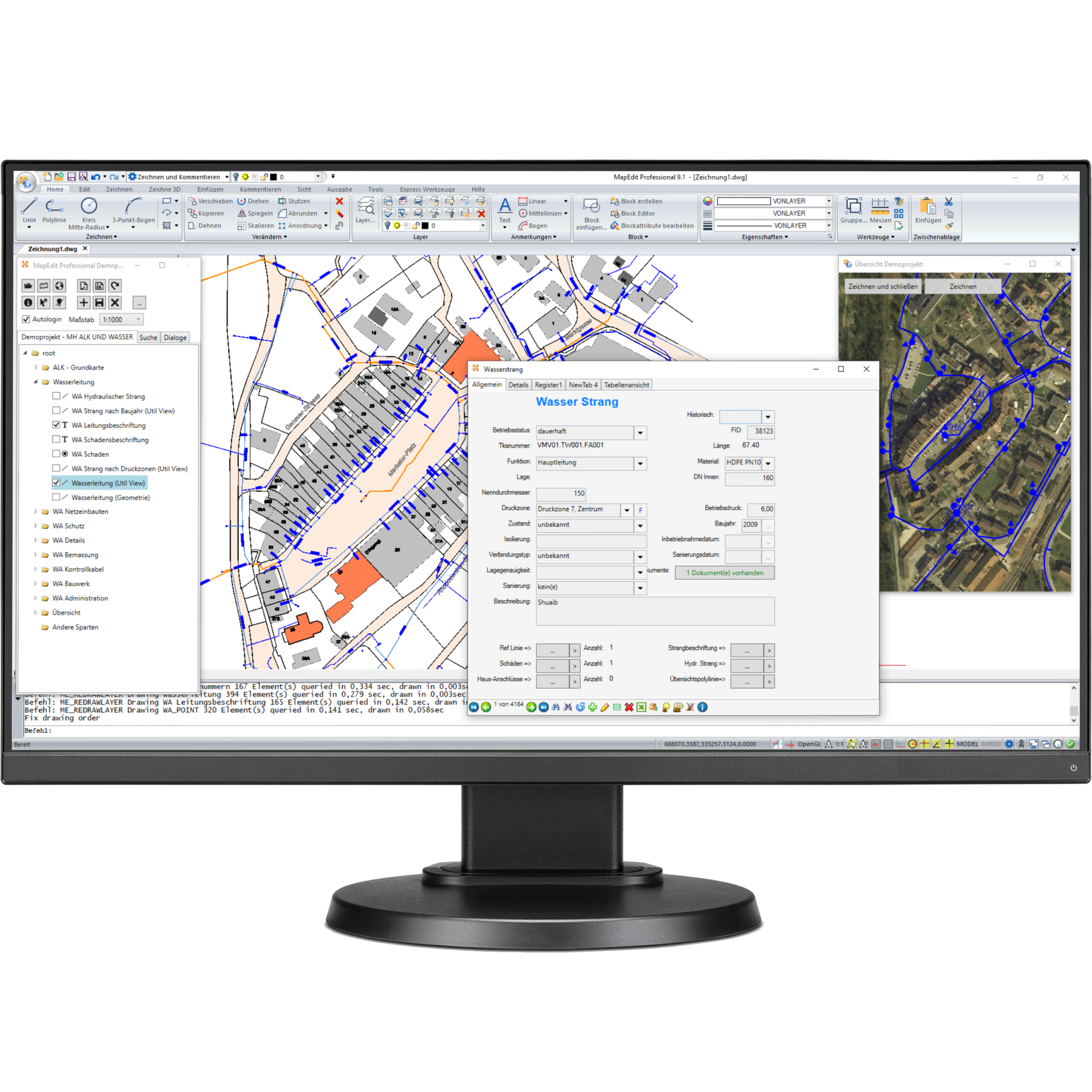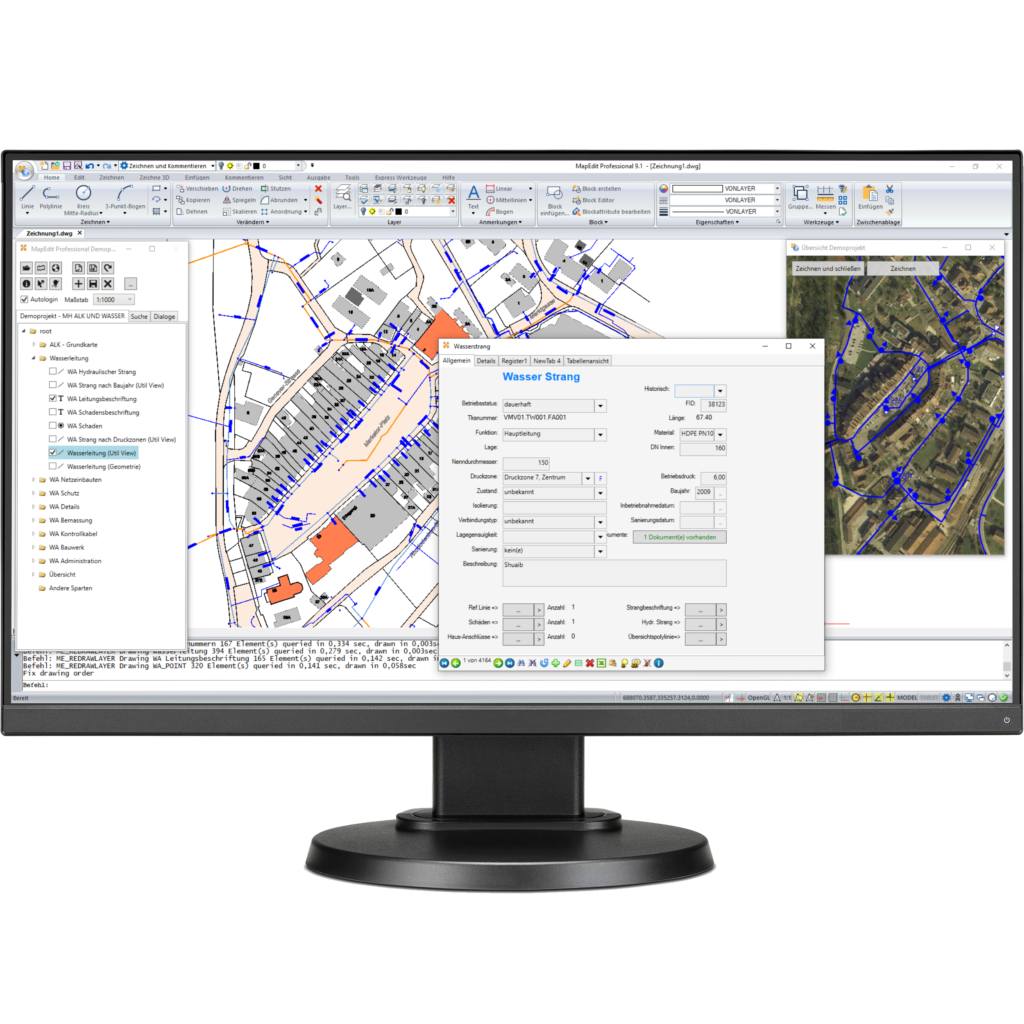 GIS Recording and Editing Functionality
Network logic
Schematic plan / internal objects
Object Capture / Dimensioning / Labels
Spatial queries
DWG, DXF, DGN, SHP Im- und Export
MapEdit Desktop is a Windows desktop app that is used for information and analysis of geodata. The app can be used in online and offline mode. You can visualize geodata and edit factual and geometric data as required.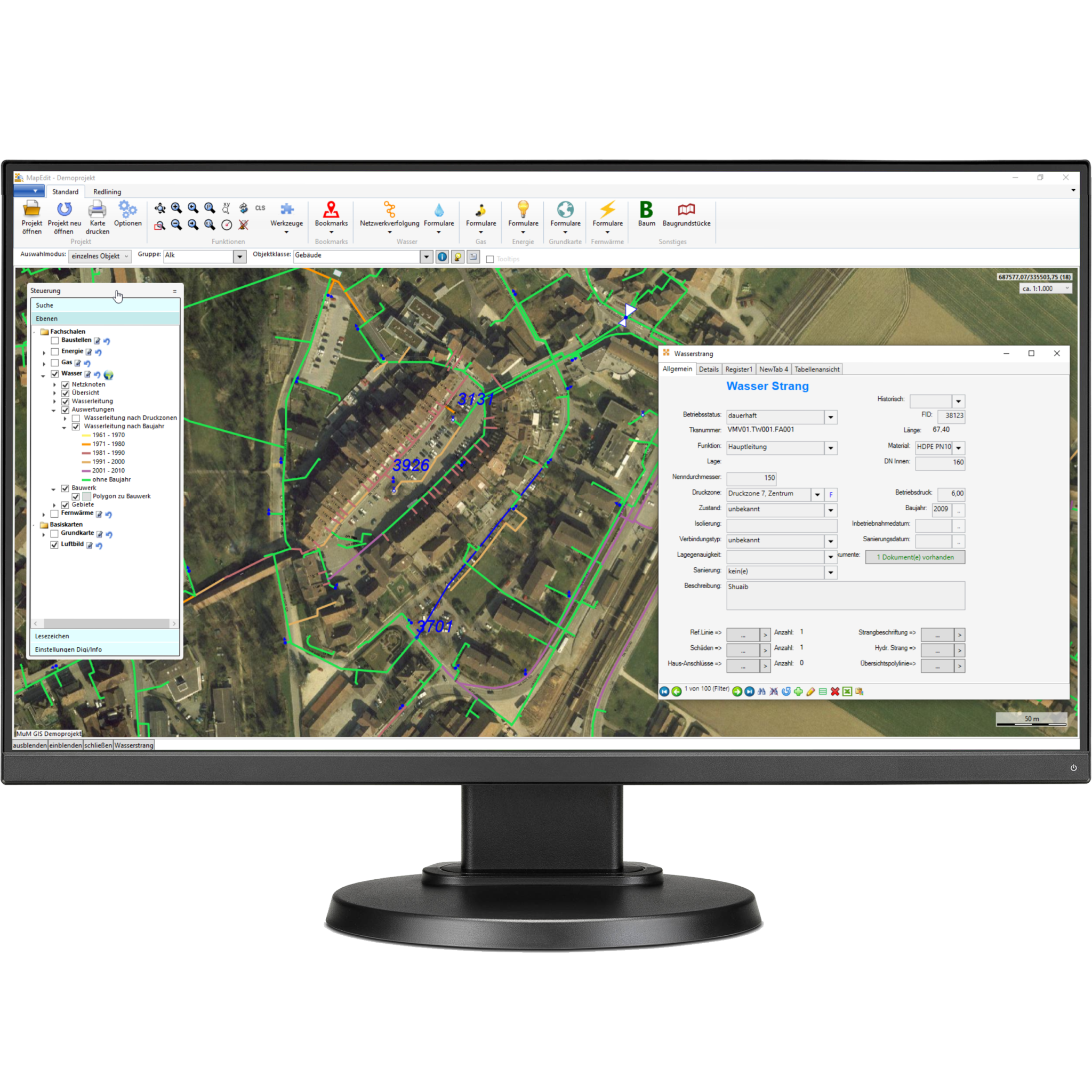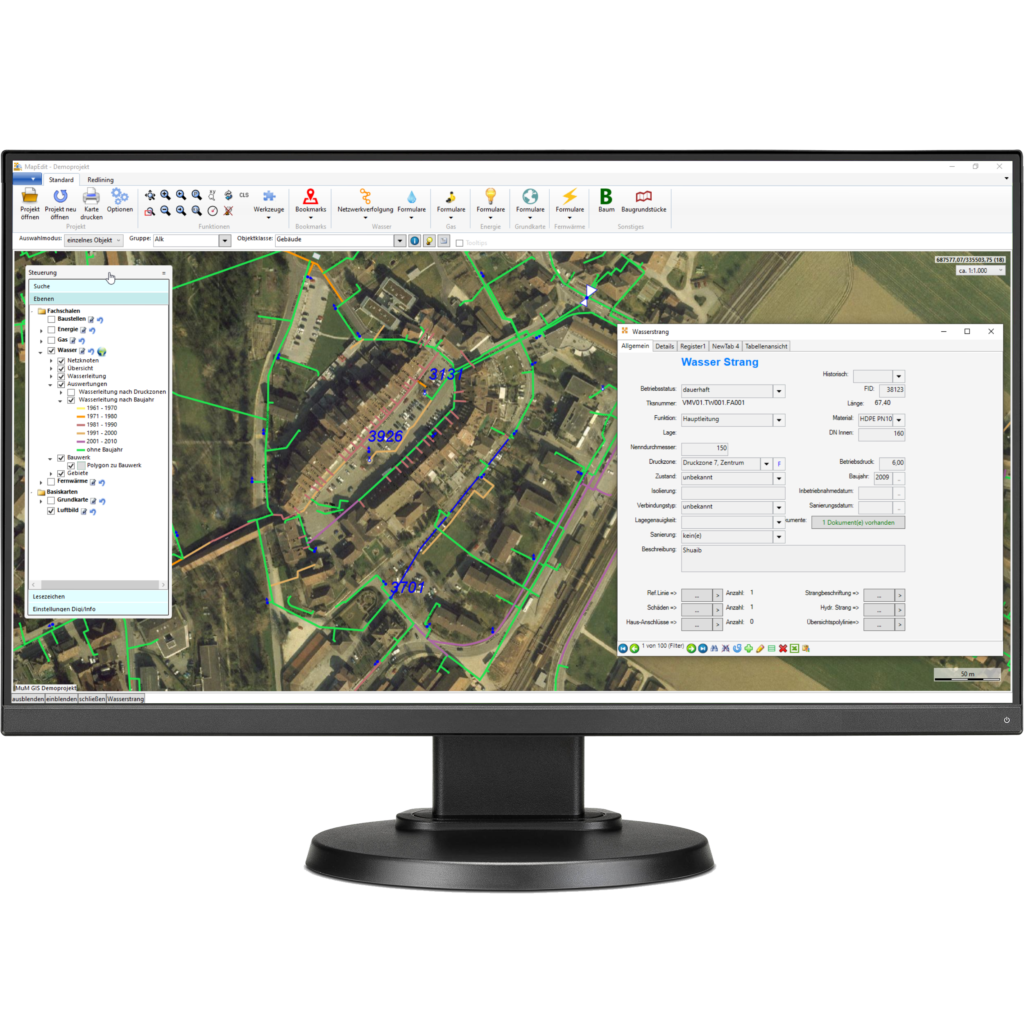 Data view & modification
Search & Measure
Network tracking
Oblique image viewer
Redlining
Flexible data export
thematic analyses
Web GIS "to go" – MapEdit Mobile is designed specifically for use on tablets and smartphones This allows convenient access to current data on the road and saves the trip to the office. Especially in the event of an incident, it is important that technicians on site have quick access to up-to-date data.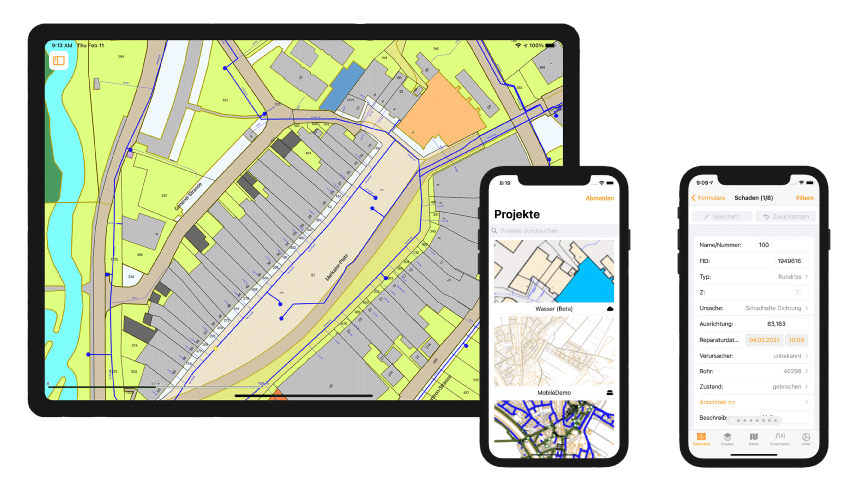 Native app for iOS and Android or as a browser application
Data view & modification
Data acquisition incl. Photos
2-Factor-Authentication
Search & Measure
GPS Positioning
A full Responsive Web GIS solution designed for "non-GIS users". The intuitive user interface enables every user to find his way around quickly. MapEdit Portal is intended to serve as an information system and is used as a community or citizen GIS. This app runs on all common mobile devices.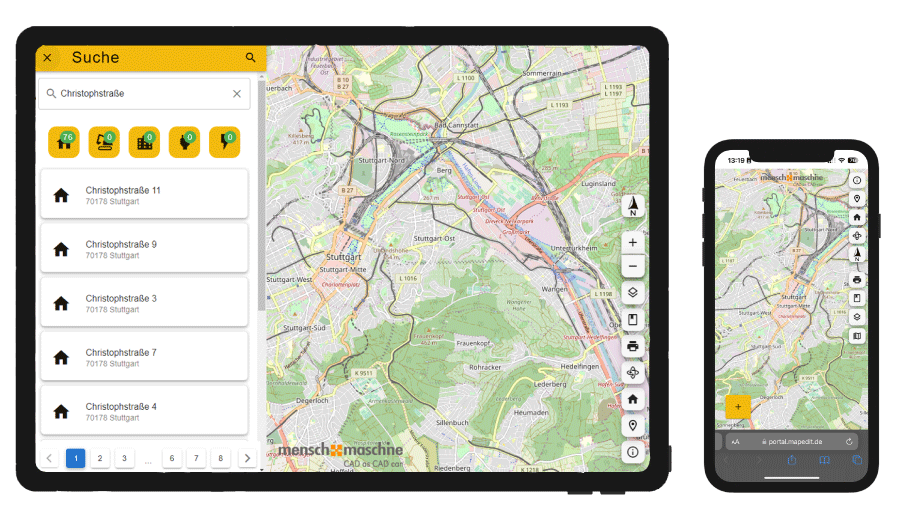 Mobile First! – Full Responsive
"Design Thinking"
Designed for "non" GIS users
Uncomplicated functionality
Easy configuration with the AppBuilder
The central tool for configuring all MapEdit products – you define forms, database and map connections, create display models and maintain user and role administration. Changes are only made in one place and can then be used with all MapEdit tools on all platforms.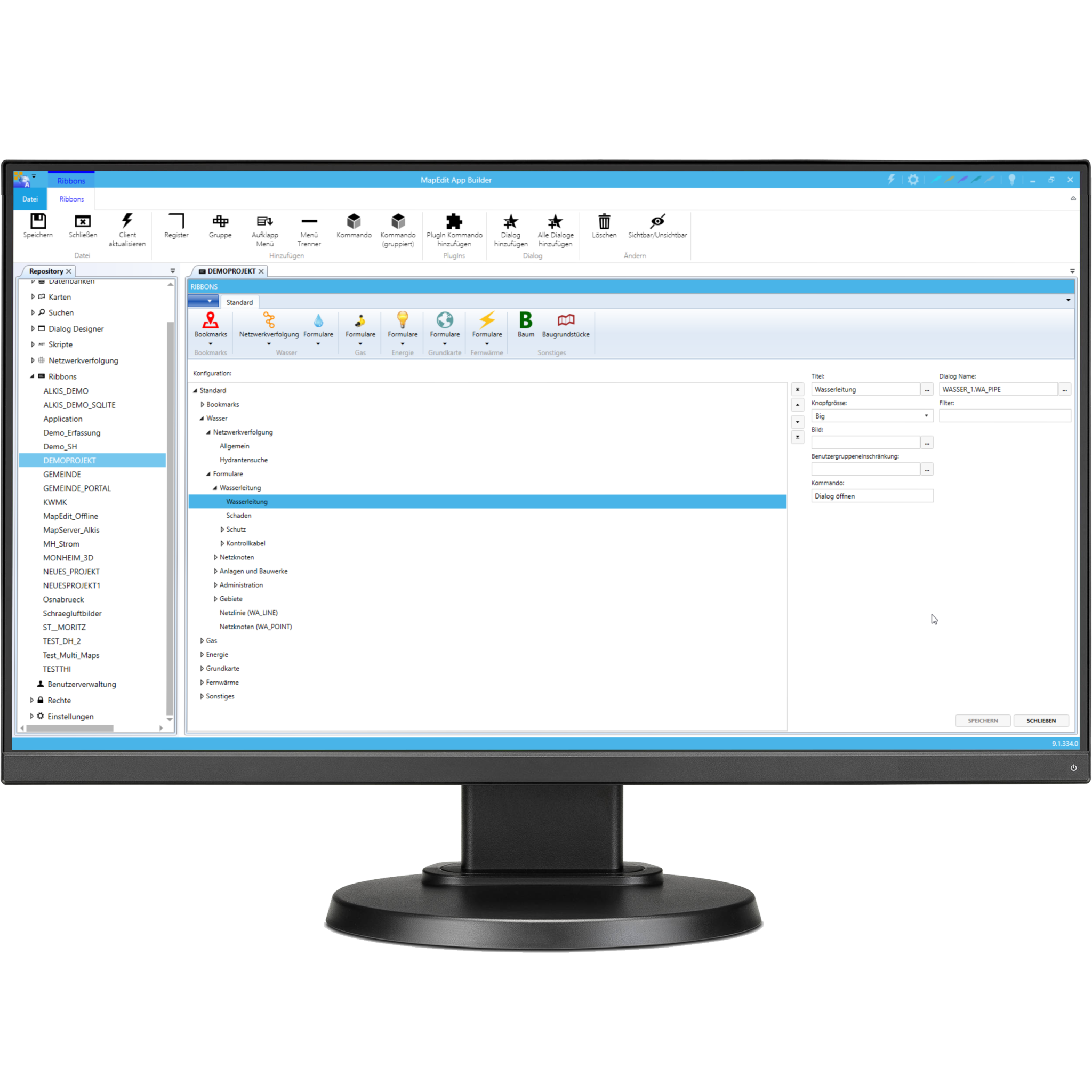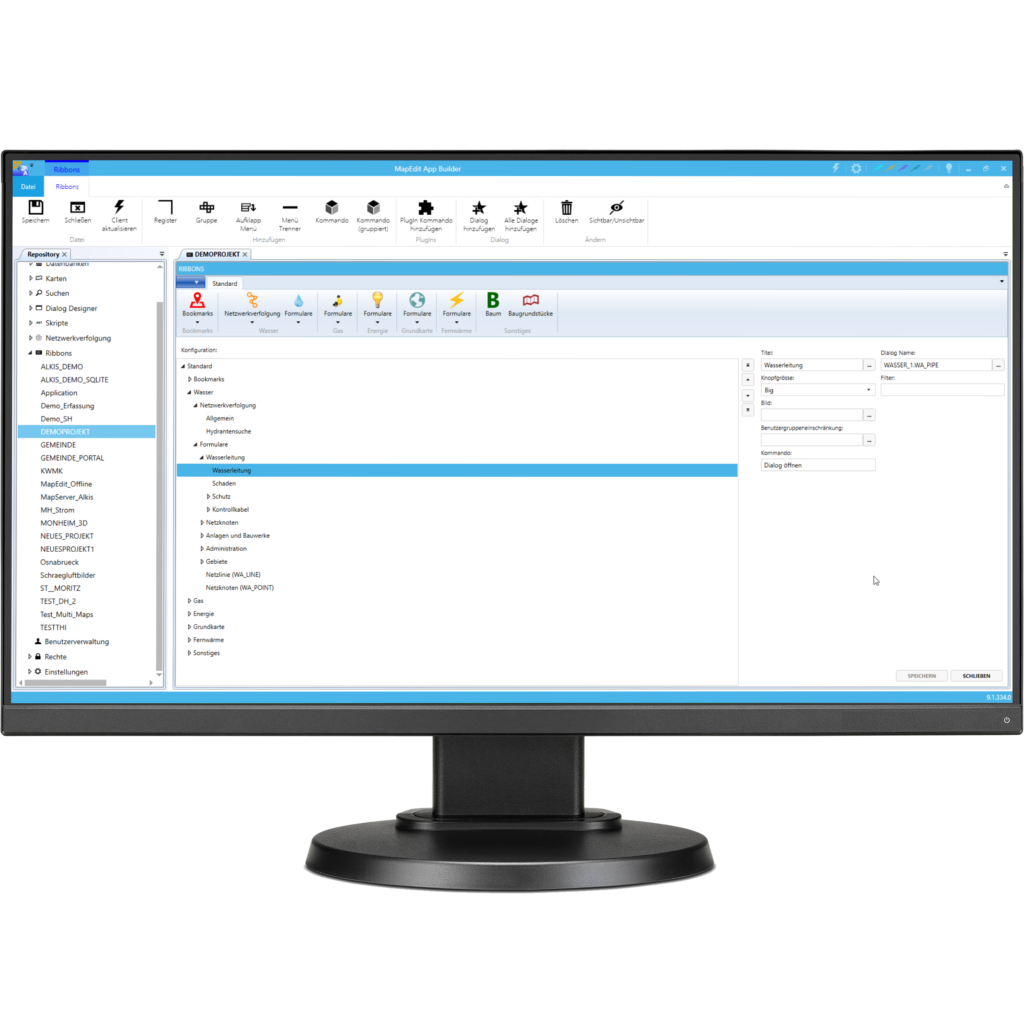 Create applications
Central configuration of all MapEdit products
Change/create database models
Form Designer
Presentation and rights administration
Would you like to see for yourself what the software looks like live?
Then simply make a non-binding appointment for a demo.